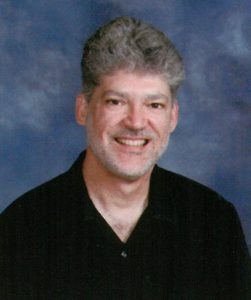 I recently celebrated 61 years of life on October 19. Time flies by from decade to decade! I am coaching myself with a positive mindset: "The 60's are the new 40's." Well, maybe, I should be realistic and say: "the new 50's!" However, I am thankful for having another year of life with the hopes of many more birthdays.
None of us know for sure how many years we will have on this earth but we are assured of the promise of eternal life as made known in great part with the scripture from John 3:16: "For God so loved the world that he gave his only Son, so that everyone who believes in him may not perish but may have eternal life." Those are hopeful and promising words that each of us can be thankful for and rely on in our walk as children of God.
What are you thankful for in life? That was the question my mother often asked of everyone seated around the table on Thanksgiving Day when she and my father hosted the family meal in their home. Three themes of thanksgiving often emerged in the time of sharing from my parents, siblings, in-laws, and the grandchildren: faith, family, and friends. We reminded one another not to take such things for granted as so many people yearn for and desire the same things.
In particular, as I write this article, I am also thankful for at least four other things: being blessed to have another day to live and share with others, having a birthday on the same day of the month that my son was born, serving in joy with people of North Olmsted UMC, and the fact that snowflakes in northeast Ohio are not flying around yet which means that I might have one or two more opportunities to get my boat out on the water!
One of the exercises I am practicing more in my daily life and encourage you to practice is to name three things that you are thankful for each day. What will you name each day that leads you to be thankful for what God is blessing you with in life?
In thankfulness for each one of you,
Pastor Hoyte
"And let the peace of Christ rule in your hearts, to which indeed you were called in the one body. And be thankful." Colossians 3:15