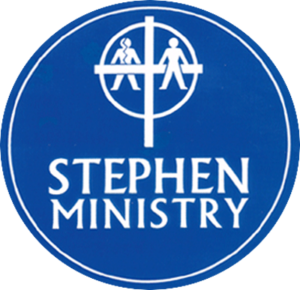 Our Stephen Leaders will be interviewing those who are interested in becoming Stephen Ministers. Please ask on Sunday or call the church office at 440-779-6634.
What Is Stephen Ministry?
The Stephen Ministry provides congregations with the training, resources, and ongoing support to organize and equip a team of lay caregivers–called Stephen Ministers–in the congregation.
Stephen Ministers provide high-quality, confidential, Christ-centered care and support to people experiencing grief, divorce, cancer, job loss, loneliness, disability, relocation, and other life difficulties.
Who Benefits from Stephen Ministry?
People Who Need Care . . .
Receive quality, Christ-centered, confidential care for their hurts and needs
Find hope, healing, and a new sense of self-worth through the support of a Stephen Minister
Know they are remembered and supported by their congregation in times of personal difficulty
Receive ongoing care for continuing needs long after the onset of crisis, when many others have forgotten about them
Grow in a deeper relationship with their Lord as they experience God's unconditional love for them through their Stephen Minister.
Learn more about Stephen Ministries at www.stephenministries.org