Welcome to the official website of North Olmsted United Methodist Church. We are a local church in the suburban setting of North Olmsted, Ohio. We foster spiritual growth through worship, prayer, and mission.  We are an inclusive congregation; all are welcome in our church.
Our building is fully handicap accessible.  All rooms are at the same grade level as our parking lot except the upstairs youth rooms.  All doors are wide, and we have handicap accessible restrooms.
Join Us in Worship
July 7th at 10:30 a.m. Join us as we welcome Rev. Hoyte Wilhelm to our church.  We look forward to a long and fruitful ministry under Rev. Wilhelm's leadership; and we joyfully celebrate his appointment to our congregation.  We invite you to share in the celebration.  We will also be commissioning our missionaries for the Youth Mission Trip to Cass Area of Detroit at this service.    (Holy Communion will be served at this service.)
(Note: Within the United Methodist Church we celebrate an open table.  You need not be a member of this church or any church to partake in Holy Communion.  This is Christ's Table offered to all.)
Youth Work Mission Blog
Stay updated with our Youth Work Mission trip to Detroit, Mi! Click here to view daily blog posts from our missionaries. 
Welcome Pastor Hoyte Wilhelm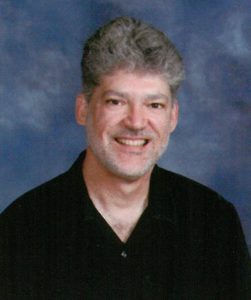 Pastor Hoyte Wilhelm grew up in Ada, Ohio where his father was a Chemistry Professor at Ohio Northern. He earned his Bachelor's degree in Business Administration at Valparaiso University. Initially attracted to Higher Education Administration he earned a Master's of Arts degree from Bowling Green University and began an 11 year career in that field – working at Albion College, Kenyon College, and the College of Wooster. 
In 1996 he felt clearly called to ministry and enrolled at the Methodist Theological School in Ohio where he earned his Master of Divinity degree.
The Wilhelm family includes two adult children: Megan and Timothy.  Rev. Wilhelm's wife, Terri, is a Realtor with ReMax Realty where she has built a very successful career. Terri also has a music degree and has done music and community based ministry of her own.
NOUMC welcomes Pastor Hoyte and Terri Wilhelm to our congregation. 
"Our Faithful Journey" Long Range Plan
North Olmsted UMC has embarked on a "Faithful Journey," a plan to grow in vitality, service, and faith over the next five to seven years.
Our congregation met on Sunday, Jan. 27 to review the past year's progress and consider project/programs for 2019.  Overview/slides from that meeting follows:
See "Our Faithful Journey" entire plan here.
NOUMC Grows its Youth Program
North Olmsted UMC is pleased to be growing our Youth Program.  We have hired a Youth Leader Katie Chapman, and we are planning several exciting youth activities.  In order to participate in youth activities, our church policy requires all youth have a Youth Medical Waiver/General Permission Form on file.  This form may be downloaded at the above link, completed and turned in either prior to are at the beginning of this first event attended.  Questions can be directed to the Church Office – 440-779-6634.
Community Meal – July 25th
Join us for a Free Community Meal on Thursday, July 25th, 4:30 – 6:00 p.m. The menu will include Hambergers, Hot Dogs, Potato Salad, Cole Slaw Dessert, and Beverages. All are welcome! As always, there is no charge, and reservations are not necessary.  
Supporting North Olmsted Food Pantry
We are now collecting Canned Vegetables for Oxcart Food Pantry.  Support the food pantry by bringing Can of Vegetables to church or writing a check to NOUMC and putting "Food Pantry" in the Memo Line.
Support NOUMC through Amazon Smile
When you purchase items through Smile.Amazon.Com, a percentage of purchase price is donated back to North Olmsted United Methodist Church. Help your church by making your purchases through Smile.Amazon.Com